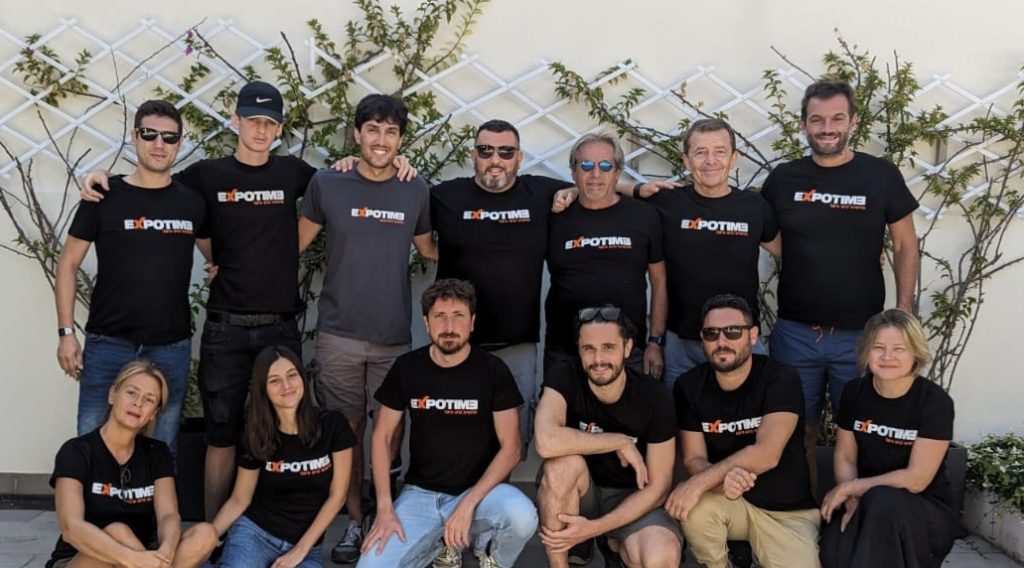 Communicating through trade shows and events is the easiest, most advantageous and immediate way to get acquainted with each other and establish a direct relationship with a multitude of potential customers.
40 are now the years of experience we have gained in the field of national and international events and fairs.
This allows us to easily overcome those phases that small and medium-sized enterprises perceive as an obstacle to the participation of each event: from relations with the organizational secretaries (and therefore the choice and booking of the exhibition space) to the hotel booking, from logistical assistance to the redevelopment of hostesses and interpreters, to the design and setting up of the stand or the realization of entire collectives of exhibitors in the context of national and foreign events.
All this series of operations, which for a company represent a complication, for us are now part of the "daily", thanks to our staff whose high professionalism represents for the customer a guarantee for the perfect achievement of their goal.
BALON D'ARÀSCE
1979
On the 10th of January, the event was presented at the Martini Terrace in Genoa.
CICLOSTUDIO
1981
The following year, Dilva decides to set up her own business and founds Ciclostudio, an advertising, marketing and communication agency for the world of two wheels.
GRAN PREMIER INTERNATIONAL BMX
1983
The 1980s continued with the structuring, on behalf of Pirelli, Ciclostudio's first customer.
EICMA
1983
The first fairs also begin, initially as an exhibitors.
NEW HORIZIONS
1990
Ciclostudio is dedicated to the realization of advertising campaigns (1990)
EXHIBITIONS
1993-1999
Technological upheavals, the invention of computer, allow a speed and a whole new way of communicating and open the doors to the fairground world.
INTERMOT
1998
The year that sees the first INTERMOT exhibition (in collaboration with ANCMA), the great German event dedicated to two-wheels.
THE MOVE
Despite everything we decide to make the big step: Expotime buys 500 square meters of warehouse and moves office to an old abandoned mill, which gets completely renovated
TODAY
Expo time today is a young, dynamic company that looks to the future with confidence and a smile, ready to meet with professionalism and competence all the demands of companies that want to participate in exbitions in Europe or in the world.
Expotime is aware of the enormous environmental changes that our planet has been undergoing in recent decades.
We, like many other realities, believe that a better environment is not only possible, but also necessary for everyone's future. In our small way we have equipped our company vehicles with LPG cylinders and installed 180 solar panels on the roofs of the office and warehouse. Thanks to this investment, we produce 50,000kw per year, feeding clean energy into the network and reducing the consumption of CO2 in the environment by over 25 tons per year.
Thanks to the use of innovative materials, it is possible to create a stand with "zero impact" materials, while maintaining high quality standards